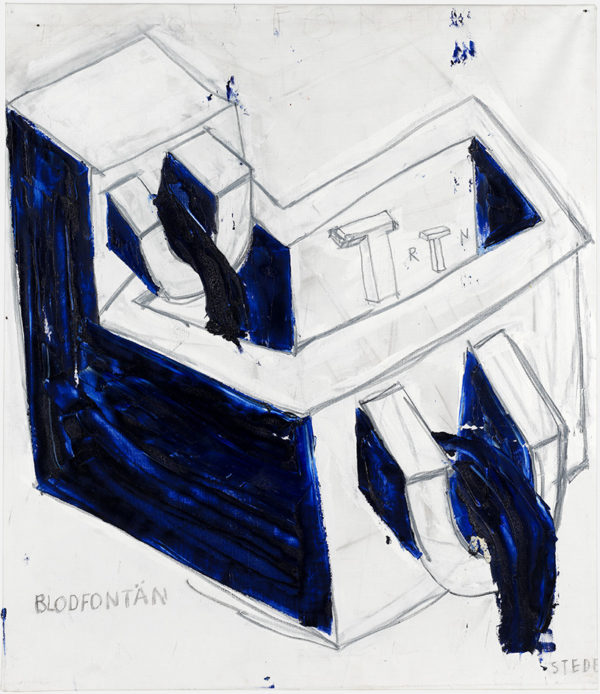 Blodfontän, 2006. Oil on canvas.
Benarp June 6th cancelled
Covid-19 is everywhere. Even in the idyllic Benarp far into the forest on Linderödsås. Despite the fact that most activities take place outdoors beneath the maple, it would be careless to congratulate Torsten Andersson on his birthday this year. We have no way of securing the recommendations from the Public Health Authority for gatherings of no more than 50 people. I believe many of you understand this and that we will meet again next year.
Konsthallen Lokstallet June 13 – August 2, 2020
Konsthallen Lokstallet in Strömstad has taken precautionary measures and is open all summer with the exhibition "Language struggle and holiness" with works by Torsten Andersson, Ann Edholm and Sara Möller.
Recording from last years KÄLLAN "Legender över ett skogsbryn" So we are honoring this year, "in a digital way" Torsten Andersson's Birthday